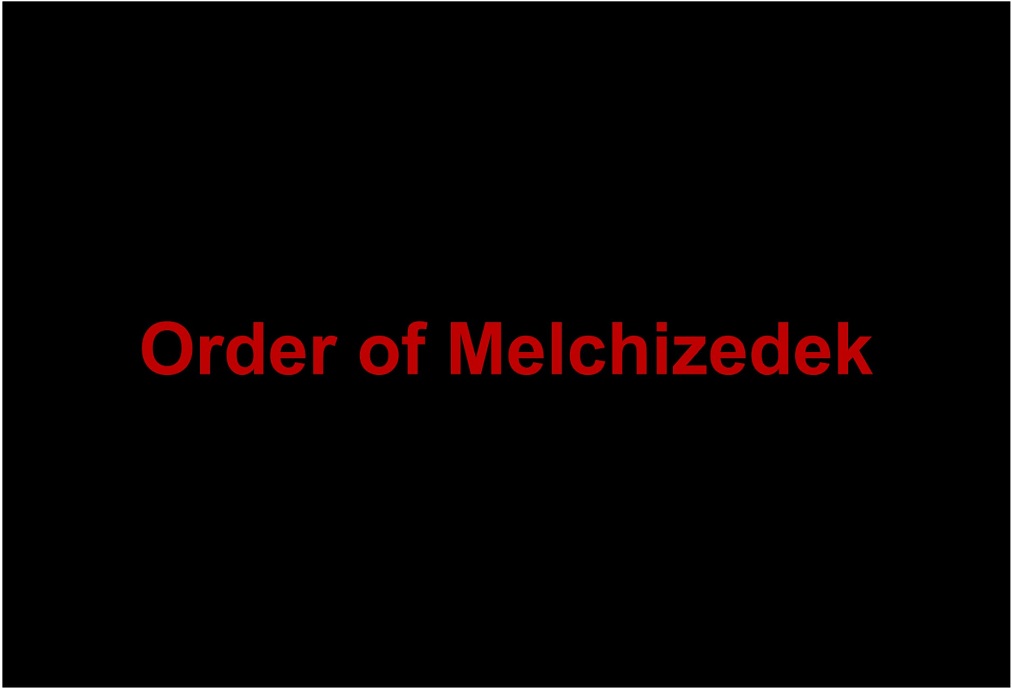 The order of Melchizedek has been a subject of confusion for many. What does the Bible really say about this priestly order?
The mysterious Melchizedek—priest of God Most High—is only mentioned twice in the entire Jewish scriptures. Here, he pops out of nowhere with a meal and a blessing for Abraham. Then, for some crazy reason, the wealthy Abraham gives this guy 10% of everything he owns.
Hundreds of years later, Melchizedek surfaces once again in a Psalm of David:
"The LORD has sworn and will not change his mind: 'You are a priest forever, in the order of Melchizedek'" (Psalm 110:4).
Psalm 110 is a special Psalm because it portrays a supernatural conversation between God the Father (Jehovah) and God the Son (Adonai), where Jehovah declares Adonai "priest forever, in the order of Melchizedek."
So, what do these two cryptic references to a priest named "Melchizedek" really mean?
Over a thousand years later, we're let in on the secret by the writer of the book of Hebrews in the Bible:
"We have this hope as an anchor for the soul, firm and secure. It enters the inner sanctuary behind the curtain, where Jesus, who went before us, has entered on our behalf. He has become a high priest forever, in the order of Melchizedek" (Hebrews 6:19–20).
The "Priest of God Most High" is identified with Jesus Christ. The order of Melchizedek is equated with the eternal priesthood of Adonai.
"Now there have been many of those priests, since death prevented them from continuing in office; but because Jesus lives forever, he has a permanent priesthood. Therefore he is able to save completely those who come to God through him, because he always lives to intercede for them.

Such a high priest meets our need—one who is holy, blameless, pure, set apart from sinners, exalted above the heavens. Unlike the other high priests, he does not need to offer sacrifices day after day, first for his own sins, and then for the sins of the people.

He sacrificed for their sins once for all when he offered himself. For the law appoints as high priests men who are weak; but the oath, which came after the law, appointed the Son, who has been made perfect forever." (Hebrews 7:23–28)
The Jewish system of animal sacrifice through the anointed priesthood was a continuous process. Day after day, year after year, numerous sacrifices had to be made for personal and national sins. Jesus was the "once-and-for-all" priest and the "once-and-for-all" sacrifice. After years of foreshadowing, Jesus Christ was revealed as the eternal priest that offered himself as the sacrificial lamb. Because Jesus was offered as God's final sacrifice for sin, there is no longer any need for the Jews to offer their constant animal sacrifices.
Who or what are you depending upon to cover the guilt of your sin?
Want More?
http://www.dontbeleftbehind.org
Sources: Randall Niles, www.AllAboutGOD.com, www.GotQuestions.org, and www.AllAboutTheJourney.org.
Related Articles