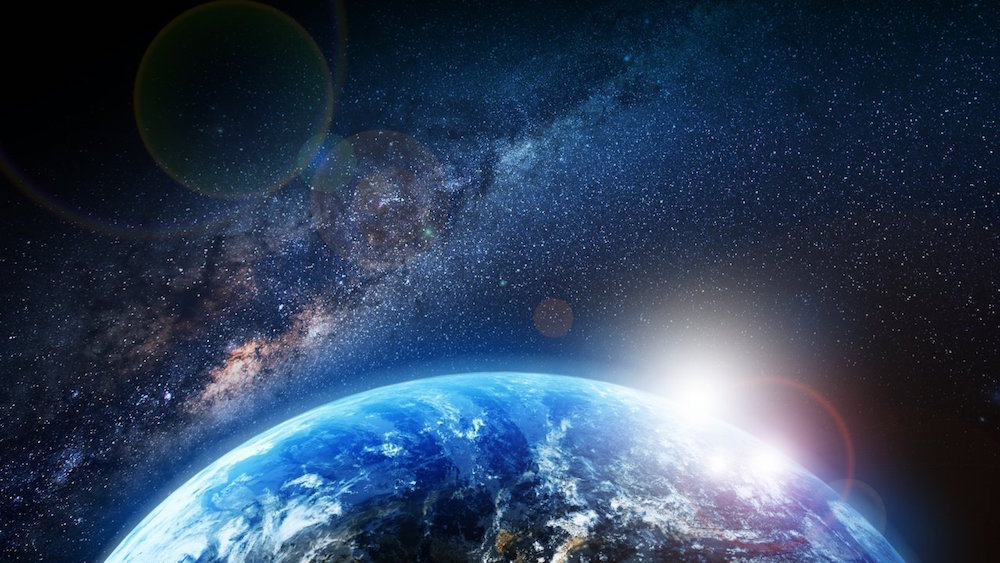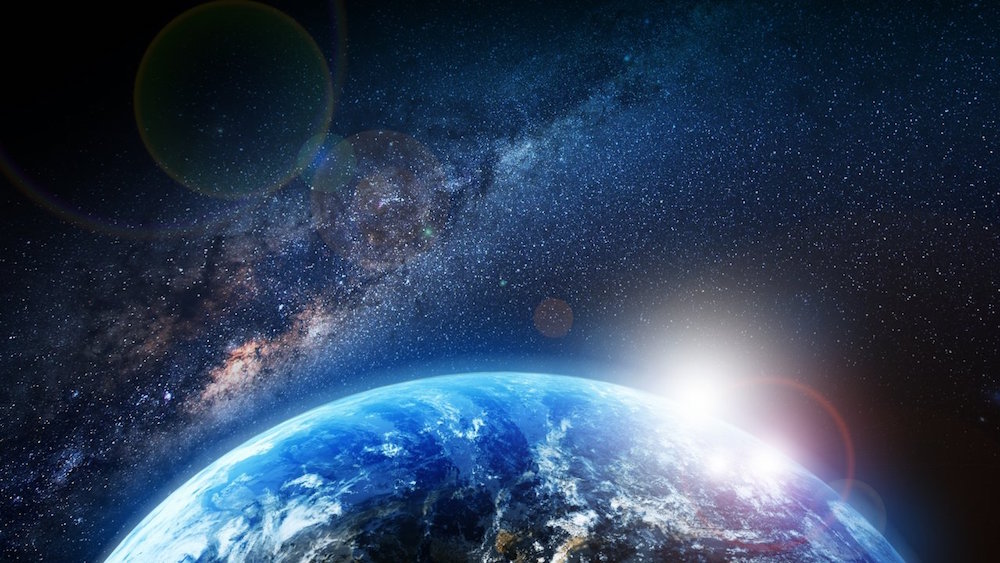 The Bible contains many scientific insights that mainstream science didn't uncover for centuries. What more can we learn by studying this incredible book?
In addition, several biblical writers refer to God "stretching out" the heavens (Psalm 104:1–2; Job 26:7; Isaiah 40:22, 42:5, 45:12). For example, Psalms speaks of an "expanding universe" about 3,000 years before modern astronomers started communicating this reality. Isaiah, Job, and the Psalmist use the picture of a tent or canvas being spread out over an empty structure. Today's scientists describe the cosmos as a four-dimensional fabric of time and space, spreading out over emptiness since its initial "bang" into existence.
The infinite expanse of the cosmos is introduced in Job 22:12 (see also Isaiah 55:9). This contradicted the ancient concept of a vaulted sky with stars affixed to a heavenly dome above the earth. Although Ptolemy had cataloged 1,029 bodies of light in the visible sky by the 1st century A.D., the ancient scriptures refer to the stars as "uncountable" and "distinct" (Jeremiah 33:22; 1 Corinthians 15:41). Even Galileo's telescope, designed about 300 years ago, only increased the number of stars in our understanding to 3,310. In fact, it wasn't until the modern telescopes of the 1920s were created that we began to understand the true vastness of the cosmos which hold at least 100 billion galaxies, each containing 100 billion stars!
The Bible is a historical document, not a science text. Yet, where scientific insights are mentioned, they never contradict true contemporary science.
Here are some other insights revealed in the Bible long before the corresponding observation in recorded science.
Time, Space, and Matter Had a Beginning (the cosmos are not eternal)

The biblical record: Genesis 1:1; John 1:1; 2 Timothy 1:9; Hebrews 11:3; Titus 1:2; 1 Corinthians 2:7
The scientific record: Einstein's Theory of General Relativity – 1916 (Scientific observations like Hubble and COBE followed)

First Law of Thermodynamics (energy cannot be created or destroyed)


The biblical record: Genesis 2:2–3; Psalms 148:6; Isaiah 40:26; Hebrews 4:3,4,10; 2 Peter 3:3–7
The scientific record: Joule, Mayer – 1842

Second Law of Thermodynamics (entropy—things move from a state of order to disorder)


The biblical record: Psalms 102:25–26; Isaiah 51:6; Matthew 24:35; Romans 8:20–22; 1 John 2:17; Hebrews 12:27
The scientific record: Clausius – 1850

Genetic Classification (Code)

The biblical record: Genesis 1:21–31, 7:1–16; 1 Corinth 15:38–39
The scientific record: Linnaeus – 1735

Hydrologic Cycle


The biblical record: Job 26:8, 36:27–28; Ecclesiastes 1:7  
The scientific record: Perrault & Mariotte – 1700s

Blood as Life Source to Flesh

The biblical record: Leviticus 17:11
The scientific record: Harvey – 1628

Fallow Land

The biblical record: Leviticus 25:4
The scientific record: Roman Empire – 200 B.C.

Light has Motion
The biblical record: Job 38:19–20
The scientific record: Newton, Huygens – 1600s

Air has Weight
The biblical record: Job 28:25
The scientific record: Torricelli – 1643 (barometric pressure)
Ocean Currents

The biblical record: Psalms 8:8
The scientific record: Fontaine Maury – 1855

Global Wind Patterns

The biblical record: Ecclesiastes 1:6
The scientific record: Satellite Discoveries – 1960s

Principles of Quarantine, Sterilization & Waste Disposal

The biblical record: Leviticus 13:45–46 (infection and quarantine)
Numbers 19 (sterilization and the dead)
Leviticus 11:29–40 (sterilization regarding food)
Leviticus 12 (sterilization and childbirth)
Leviticus 15 (sterilization regarding bodily discharges)
Leviticus 13 (sterilization and infection)
Leviticus 6:8-13 (burning and washing as methods of sterilization)
Deuteronomy 23:12–14 (disposal of human waste)
Numbers 19 (disposal of dead)
The scientific record: Plague quarantines of the 16th and 17th centuries; Lister – 1865
_______
God never intended for the Bible to be a scientific journal, and yet there are so many scientific revelations within its pages. Is this not further evidence to supporting the existence of an all-knowing, all-powerful God? Study these examples for yourself and ask how any of this could be a coincidence.
Want More?
http://www.dontbeleftbehind.org
Sources: Randall Niles, www.AllAboutGOD.com, www.GotQuestions.org, and www.AllAboutTheJourney.org.
Related Articles