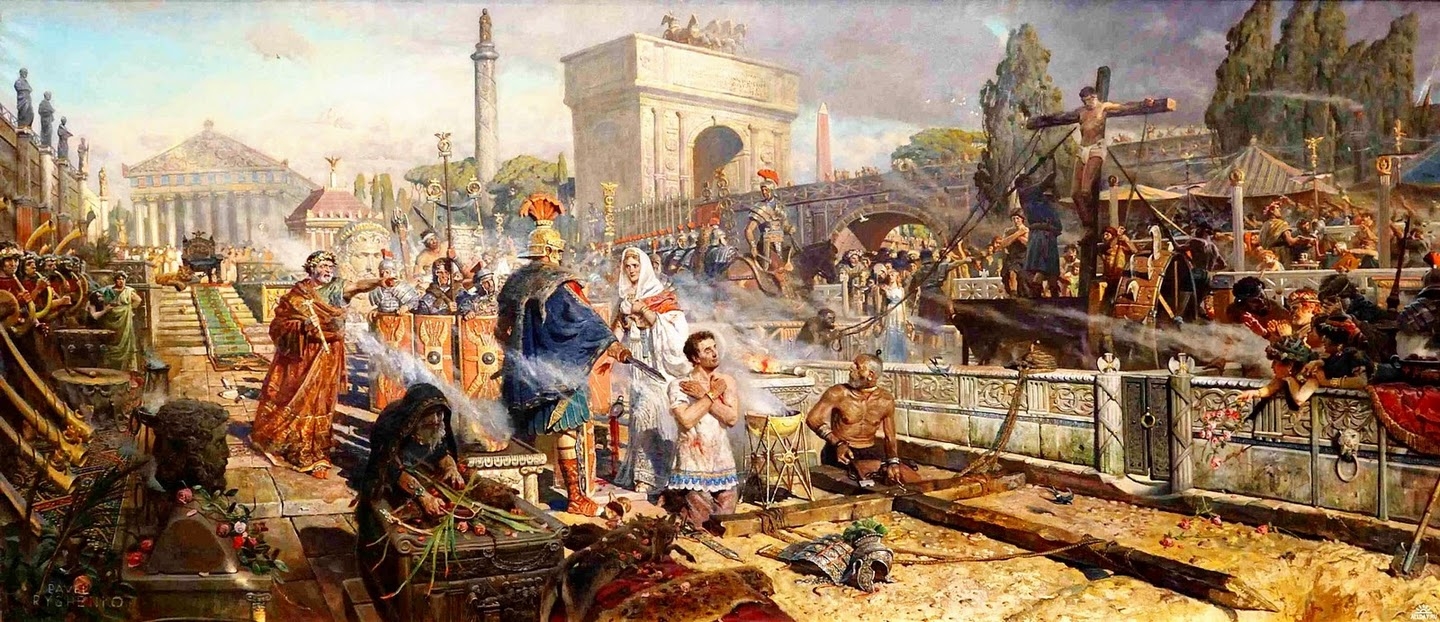 Religion was an Integral Part of Just About Every Empire that Rose to Power in Ancient Times and in the First Century Since Jesus' Resurrection Christianity wasn't the Religion of Most Empires, Thus Christians Endured Martyrdom for Their Faith
Eleven of the 12 apostles, and many of the other early disciples, died for their commitment to the facts of Jesus' life recorded in the New Testament Gospels. These men witnessed the events surrounding Jesus and his resurrection, and they went to their deaths defending them.
Why is this important to help you discern the truth? Because people usually don't die for a lie. Chuck Colson was Nixon's hatchet man. He knew each of the players involved in the Watergate Conspiracy and he watched each of them cave in and turn against the President in a few months. No one was threatening their lives, but Nixon's cover up quickly became uncovered. If the resurrection was a hoax, don't you think that Jesus' disciples would have cracked under the threat of being crucified, beheaded, or fed to the lions?
The September 11th suicide hijackers did die for what they believed, but they were not like Jesus' Apostles. They put their faith in religious doctrine passed down to them from their religious leaders. None of them actually testified that they had seen the 70 virgins they were promised. In contrast, the New Testament's Apostles did claim to see Jesus very much alive after his death. Either they saw and interacted with the resurrected Jesus or they made the whole story up. These witnesses clung to their testimony even when facing brutal deaths.
Check out their character, their witness, and their confirmation of their eye witness account in their blood. Also consider the fact that they passed on their message to thousands of others who were willing to die for the truth of what actually occurred in Jerusalem in 33 A.D…
Here's just a taste of what is recorded in Foxes' Christian Martyrs of the World:1
Around 34 A.D., one year after the crucifixion of Jesus, Stephen was thrown out of Jerusalem and stoned to death. Approximately 2,000 Christians suffered martyrdom in Jerusalem during this period. About 10 years later, James, the son of Zebedee and the elder brother of John, was killed when Herod Agrippa arrived as governor of Judea. Agrippa detested the Christian sect of Jews, and many early disciples were martyred under his rule, including Timon and Parmenas.
Mark was converted to Christianity by Peter, and then transcribed Peter's account of Jesus in his gospel. Mark was dragged to pieces by the people of Alexandria in front of Serapis, their pagan idol. It appears Peter was condemned to death and crucified at Rome. Jerome holds that Peter was crucified upside down, at his own request, because he said he was unworthy to be crucified in the same manner as his Lord.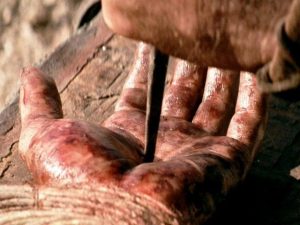 Paul suffered in the first persecution under Nero. Paul's faith was so dramatic in the face of martyrdom, that the authorities removed him to a private place for execution by the sword. Luke was the author of the Gospel under his name. He traveled with Paul through various countries and is supposed to have been hanged on an olive tree by idolatrous priests in Greece.
John was the disciple closest to Jesus. From Ephesus he was ordered to Rome, where he was cast into a cauldron of boiling oil. Miraculously, he escaped without injury. Later Domitian, the Roman Emperor who unleashed an intense persecution against Christians late in the 1st Century, banished John to the Isle of Patmos, where he wrote the last book of the Bible, Revelation. He was the only apostle who escaped a violent death.
Christians Who Have Died for Believing in Jesus and Suffered Martyrdom was a Fact and Not Fiction
Did the persecution against Christians slow down the growth of the Church? It exploded throughout the Roman Empire, and the persecution against Jesus' followers didn't end with the Caesars. More followers of Jesus gave their lives in the 20th century than all the previous centuries combined. It would be wise to check out the facts behind the most powerful, spiritual movement in the world, a credible movement, devout people are willing to die for!
John Foxe, Foxe's Book of Martyrs, Ed. by W. Grinton Berry, Reprinted by Fleming H. Revell, 1998.
Want More?
http://www.dontbeleftbehind.com/
Got Spiritual Questions?
http://www.allaboutgod.com
Sources : Randall Niles, www.AllAboutGOD.com , www.GotQuestions.org , and www.AllAboutTheJourney.org .
Related Articles